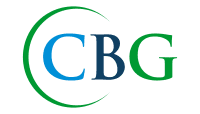 FULL DISCLAIMER
---
This website has been prepared by Chaires Brooderson & Guerrero, P.L. for informational purposes only and does not constitute legal advice. The information is not provided in the course of an attorney-client relationship and is not intended to substitute for legal advice from an attorney licensed in your jurisdiction. You should not act or refrain from acting on the basis of any information found on this website. Any actions or decisions about your legal rights should be based on the particular facts and circumstances of your specific situation, after consulting with and retaining the legal services of an attorney.

The material and statements provided throughout this website do not create and are not intended to create an attorney-client relationship, and no one in this firm is agreeing to represent you in any legal matter. An attorney-client relationship with us only occurs after you sign a retainer agreement with us. The information contained in this website is provided only as general information, which may or may not reflect the most current legal developments. While reasonable attempts have been made to ensure the accuracy of the information on this website, our firm cannot make express or implied representations or warranties about the accuracy or completeness of the information. This website occasionally contains links to other web pages. The inclusion of such links, however, does not constitute referrals or endorsements of the linked entities. Chaires, Brooderson & Guerrero, P.L. specifically disclaims any responsibility for positions taken by users in their individual cases or for any misunderstanding on the part of users of this website or any linked websites.

Call Us Today!
---
In many legal matters, "time is of the essence". Giving any attorney a "head start" can be a tremendous help and may affect the outcome in a positive way. Call us today for a consultation!
Please note that we do NOT represent patients or consumers of health care but ONLY health care providers.